Running any sports facility can be expensive – so a modular building can be an accessible solution. These facilities can be created to ensure they comply with any regulations that you need so any team using it is compliant with any association rules.
Whether you require changing rooms, washrooms, first aid units, meeting rooms or leisure functions, we can create something that is designed to your requirements.
We can install changing rooms in parks, schools, leisure centres – just about anywhere. We can install shower and toilet units within the changing room facilities or side-by-side. If you need a large communal shower and changing are, then no problem, we can accommodate any type of changing room design.
All our buildings are fitted with high quality toilets, sinks and showers. Our showers can be electric, gas or water-tank-fed showers, all providing constant hot water.
Our mobile changing rooms can be fully fitted with additional items you might require.
Projects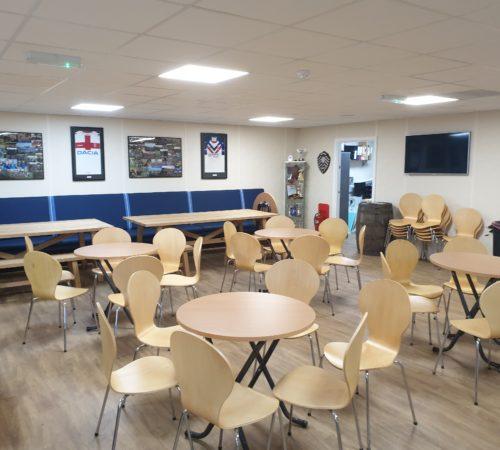 Beverley Braves ARLFC
Beverley Braves needed a quality modular building to serve as a permanent home for their team.
Click here to read more
Like what you see?
Click below to see how we can specifically help you.