Building for their futures is simple when you choose modular.
Whether you need new classrooms, a new building or you want to extend a part of your school, college or university, Lewis Ashley Group can help.
Our team understands the complex nature of schools, working across the UK to provide unique classroom buildings which are popular with learners and teachers alike. It's important to us that work is finished to a high-quality standard with minimal disruption. Our off-site building process is essential in ensuring everyone is safe and contributes towards a seamless process which gets everyone into the classroom with no fuss.
Book your free consultation today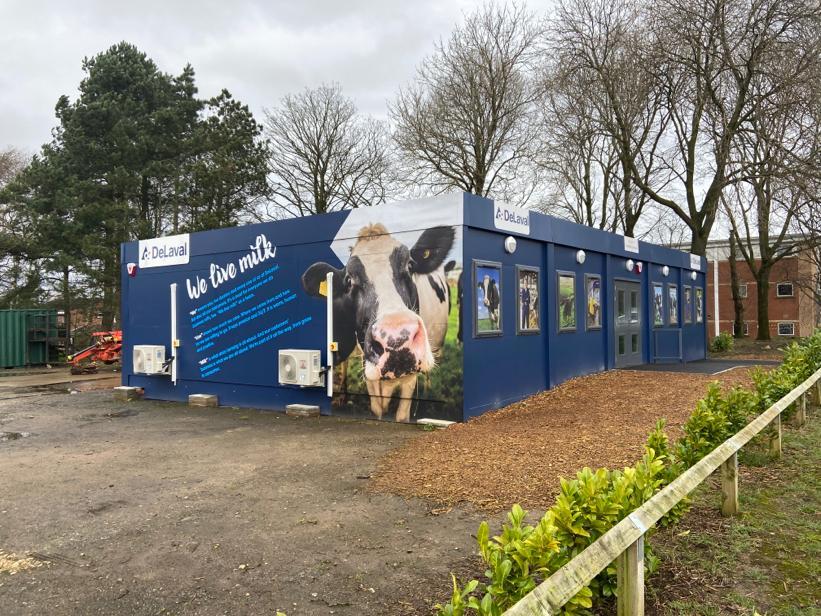 Why choose modular for my classroom?
The Lewis Ashley Group solution is perfect for schools, colleges or universities looking for space.
Our team understands the importance of creating a warm, friendly learning environment
Modular is more cost-effective than permanent buildings
Gives you the option for short-term or permanent solutions which are environmentally friendly
Customisable interiors to suit your learning needs
---
Customisable features to let minds grow
Lewis Ashley Group doesn't just provide the building, we add in all the finishing touches to get you teaching as soon as possible, from the lighting through to the whiteboard pens.
We can include:
Furniture
Whiteboards
Bathrooms
Canteens
Air Conditioning
Heating
Lighting
Custom choice of flooring
Minimal disruption to you
The last thing you want while teaching is noisy construction works outside. Our team designs and builds in our dedicated facilities so it minimises disruption for you.
With delivery and installation covered in the price, Lewis Ashley Group simply provides a cost-effective, stress-free and less intrusive solution.
---
Start your journey today…
The process is simple – just contact us for a FREE consultation and we'll take it from there.
Brief
We take your brief and understand all of your requirements as part of your project.
This includes aesthetic and environmental factors, as well as how you will use the building to ensure we can maximise its potential.
Our process is focused on finding a right solution for you, not just simply providing the best fit.
Design
Design is an important stage. Where many will simply group rectangular buildings together, we'll look at a modular building which maximises efficiency and capabilities.
We have a range of materials to make sure it creates an architectural solution which is right for you.
This way, the design is adaptable and works for you.
Build
The way that we construct our buildings allows for efficient completion with a quick turnaround.
Whether it's to start a major construction or rail project, install a new classroom within the school holidays, or a new changing room ahead of the new season – we will build it to your timescales.
Installation
We deliver UK-wide and provide a fast installation service to ensure you are up and running as soon as possible.
Our installation team works with you so we leave you with a fully-functional building as outlined in the brief.
We'll even be able to come and take it down for you if you're looking for a temporary solution.
Case Studies