Choosing a modular building with Lewis Ashley Group means less hassle, smaller spend, quicker turnaround and less local disruption, all whilst being more environmentally friendly.
There's plenty of benefits to choosing a modular building – let the stats show you why.
We provide a wide range of bespoke design solutions that are specifically suited to your needs.
---
Reasons to choose Modular
---
Design
---
Modern Design
---
The design and finish options for modular building are limitless, both internally and externally. An abundance of fixture and fitting choices means your modular building can be a contemporary space, fit seamlessly with existing surroundings or anything in between.
---
Reduced Disturbance
---
With the majority of the actual building work taking place off site, the various trades are able to have unmitigated access to the building during construction.
This greatly reduces the impact on the local traffic and community in the proximity of the site.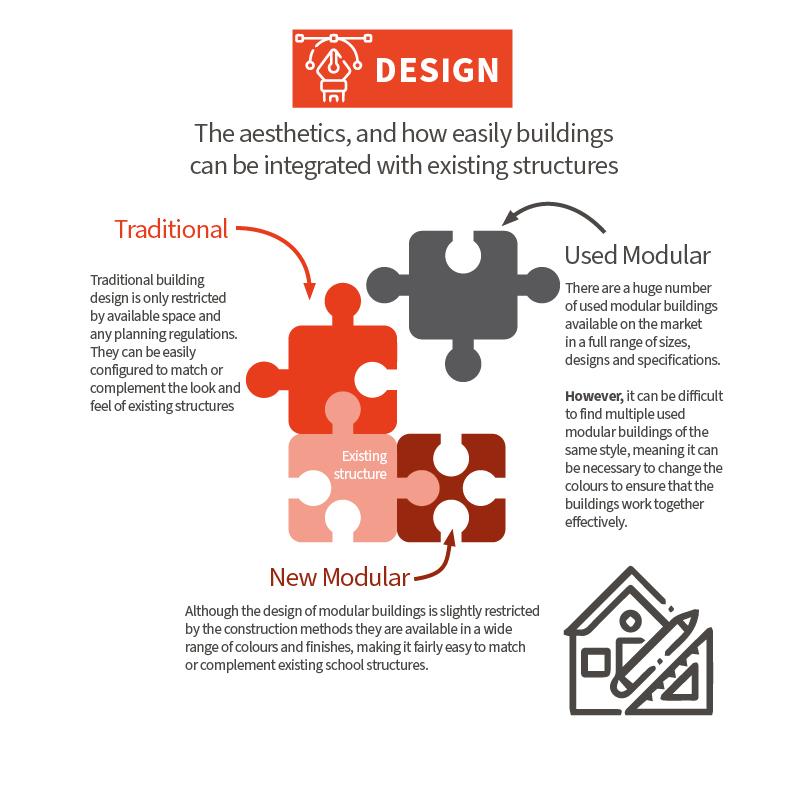 ---
Good for the environment
---
Environmentally-friendly
---
It is widely accepted that modular construction is a more ecologically sound means of constructing new buildings. We also offer a wide range of refurbished options from exclusive, high spec, superior quality modular buildings, to something for the more budget conscious.
---
Energy Efficiency
---
Modular buildings are no longer, cold, damp wooden boxes, innovations in building methods, technological advances and new materials mean that modern pre-fabricated buildings are comfortable, stylish and efficient.
---
Waste Reduction
---
Exact factory processes during the build phase allow for greater material waste segregation thus reducing costs and reducing environmental impact.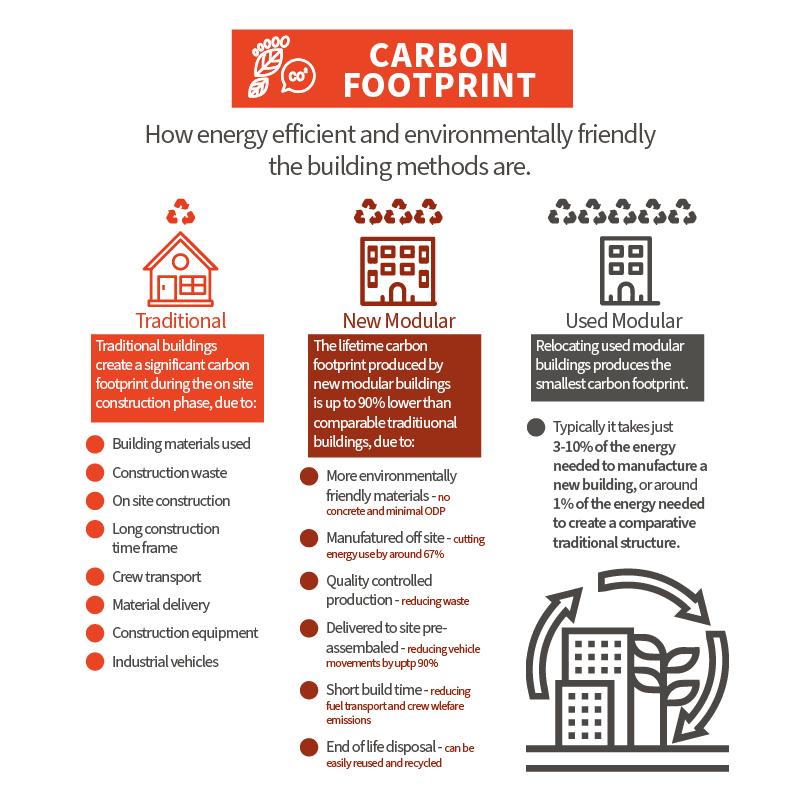 ---
Cost-effective
---
Turnkey Service
---
Your modular building company can provide a highly planned, stress free and co-ordinated process from initial design to handover of keys. Many offer a full turnkey package including a complete groundworks solution, landscaping, foundations and connection to existing services.
---
Reduced Costs
---
A combination of increased design efficiency, the use of carefully selected materials in a regulated environment and reduced labour costs with no need for the production team to travel makes modular building considerably more cost effective.
---
A better way to build
---
Less Lost Weather Days
---
Each modular unit is built in our purpose-built factory rather than being at the mercy of the elements whilst the installation of modular buildings is quick and
efficient leading to less disruption from bad weather on site.
---
Safety
---
A controlled building environment reduces risk of accidents and allows for tighter quality controls leading to a safer construction process that produces fewer defects.
---
Versatility
---
A vast variety of design options allow modular buildings to be adapted to blend in or complement the existing aesthetics. The volumetric nature of the buildings also allows for re-location, adaption and re-use whilst being infinitely expandable.